Introduction

Calley PRO & Calley Teams subscription allows you to send a Whatsapp or an SMS message to the lead at the end of the call. Let's say you called a lead who did not answer a call, and you want to send a missed call message, or if a lead asked you to send more information for a product/event/service, then Calley has you covered. You can create templates for the messages you want to send, personalize them, and send them to the lead.

How to create an SMS / Whatsapp Template

Templates for SMS / Whatsapp can be made thru Calley Web Panel. In case you are not logged in to your web panel, then go to Step 1 else, you can skip to Step 3 directly.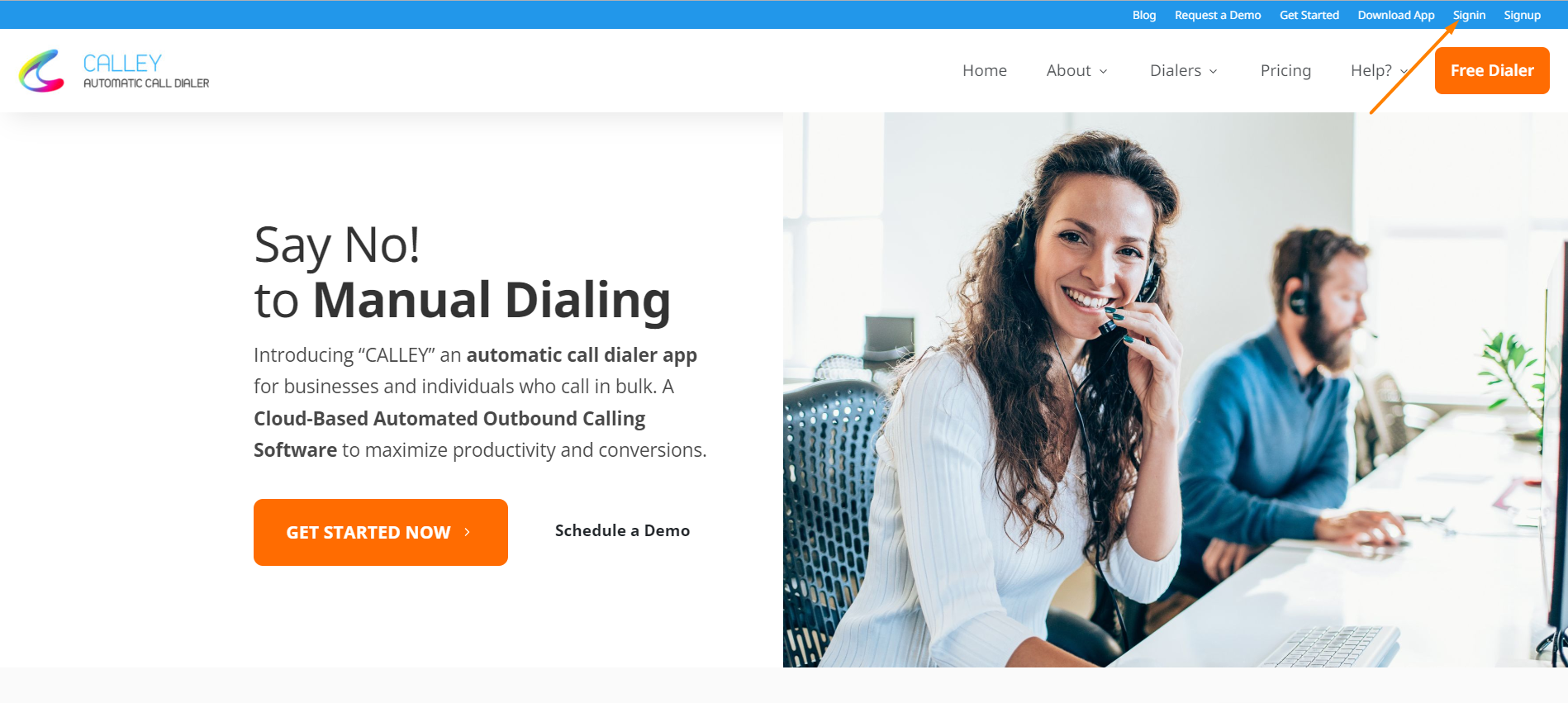 Step 2 - Login with the valid credentials that you used when creating your Calley Account.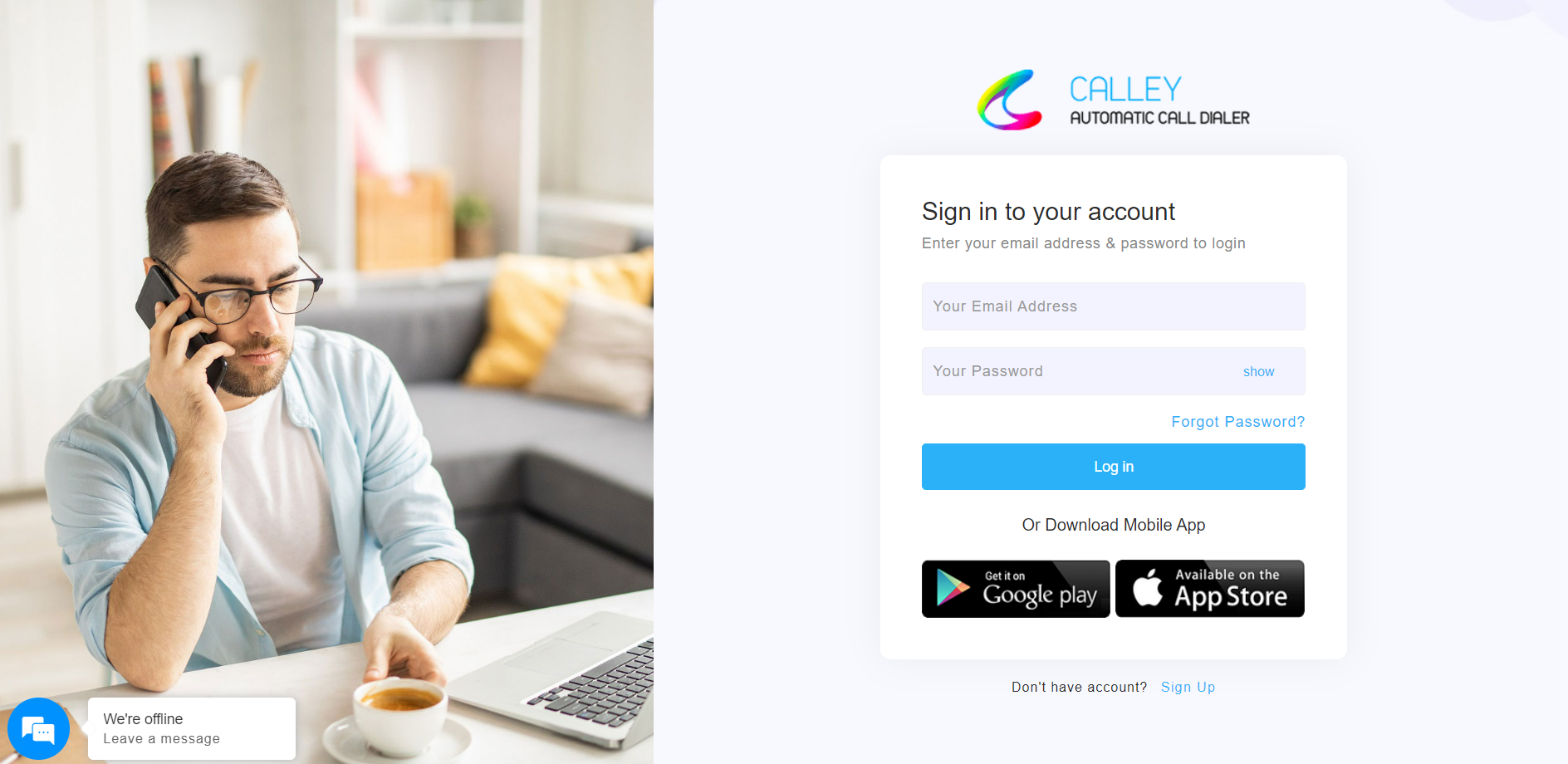 Step 3 - Go to Top Navigation > Messages > SMS/WhatsApp > Message Templates after login.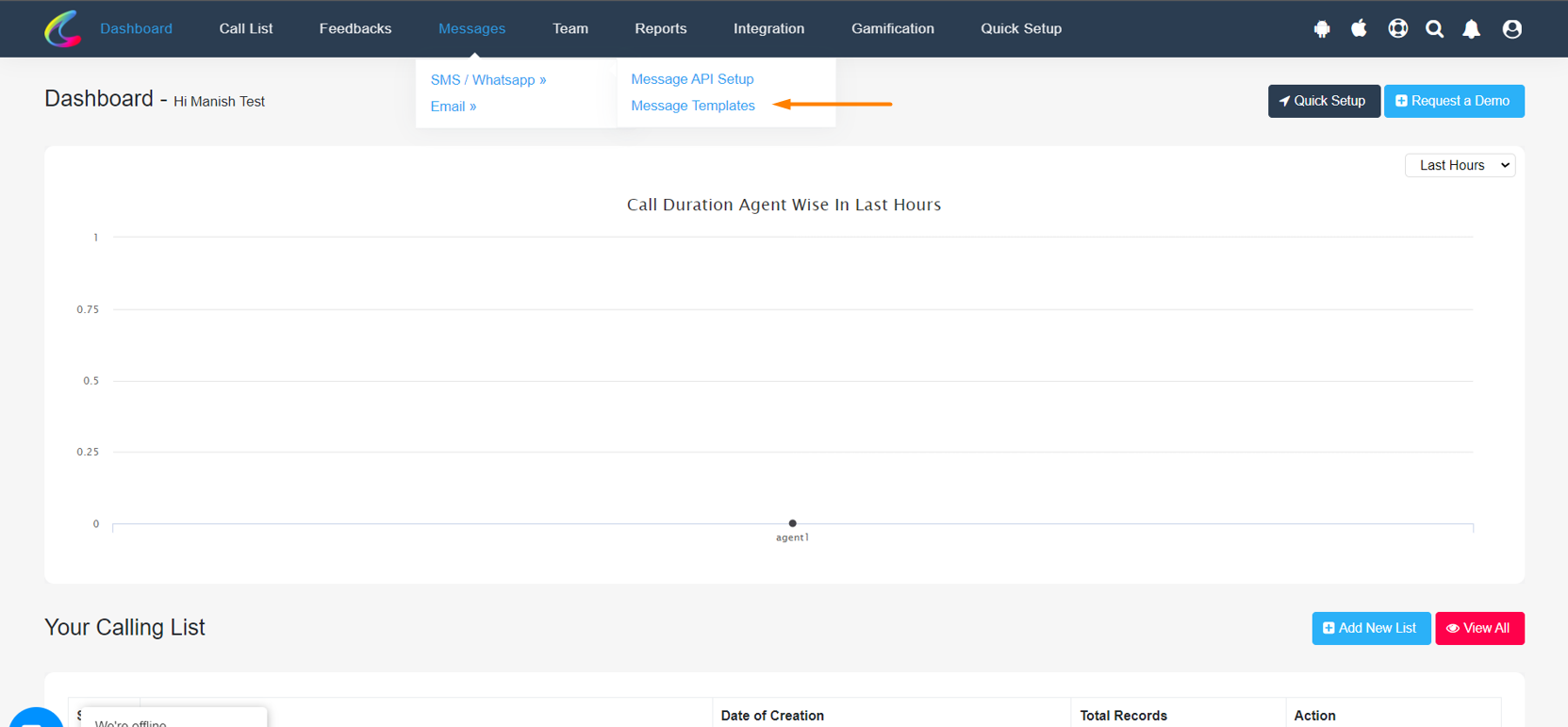 Step 4 - Fill in the Heading and Description (What you want to send as a message). You can leave the Profile blank in case you are not using an SMS API in which case the SMS will be sent thru the number that you are using on the mobile phone.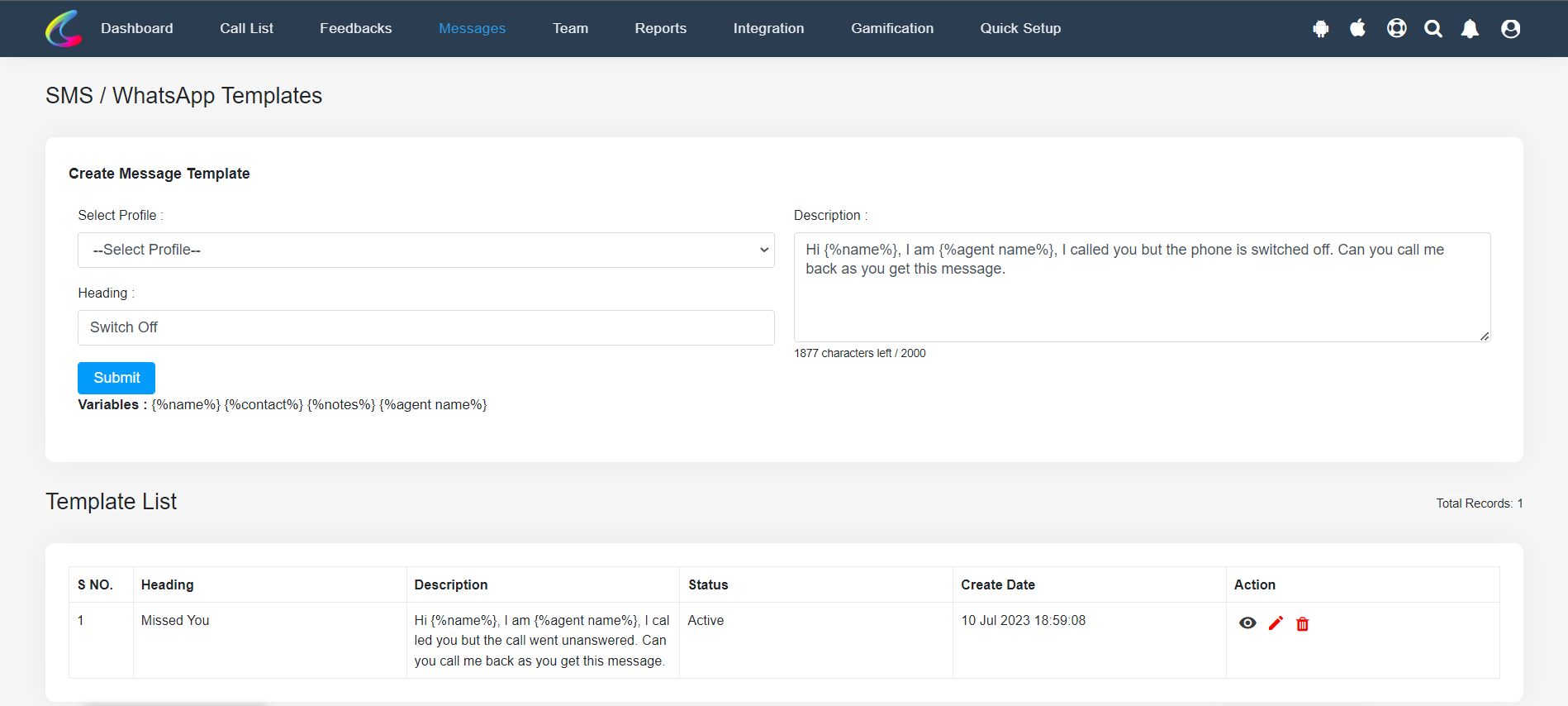 Step 5 - Now head to the CalleyACD Mobile app; as you make a call, you will see the SMS / WhatsApp template is available to be sent at the Post Call Feedback Screen.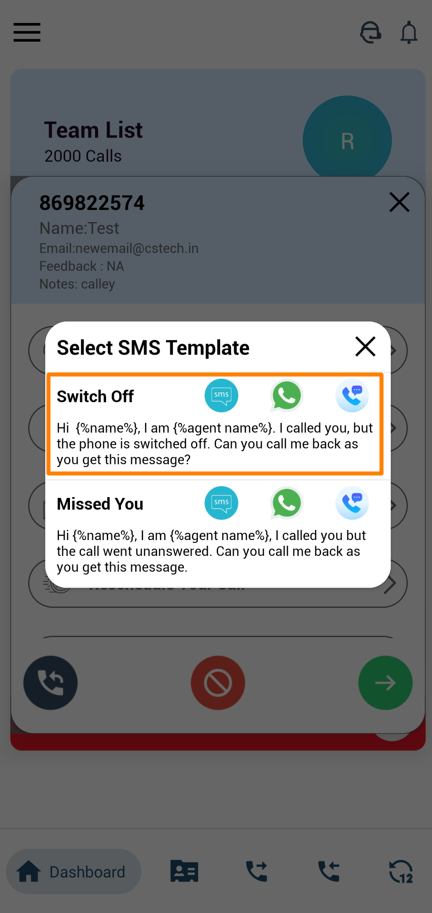 Step 6 -
To send an SMS message thru your Mobile Phone, click on this link
Step 7 -
To send the message via Whatsapp, click the link below.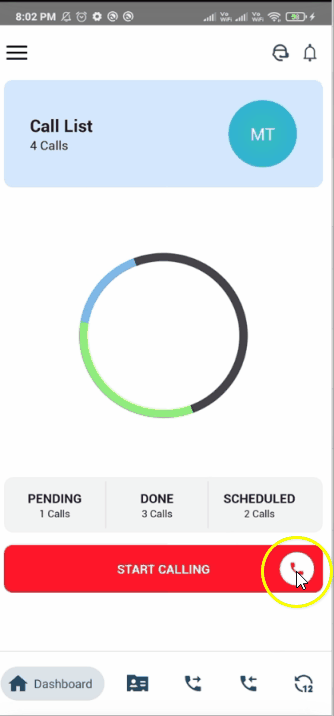 The functionality to send SMS or Whatsapp messages to a lead at the end of a call is available only in the Calley PRO / Calley TEAMS subscription.

In case you are on a Calley Personal subscription you will not be able to use this functionality.