How to log Incoming Calls using Calley Autodialer App?
Using Calley Autodialer app you can now log incoming calls too.
To enable this functionality you need to visit the settings area in the mobile app and click on enable Log Incoming Calls.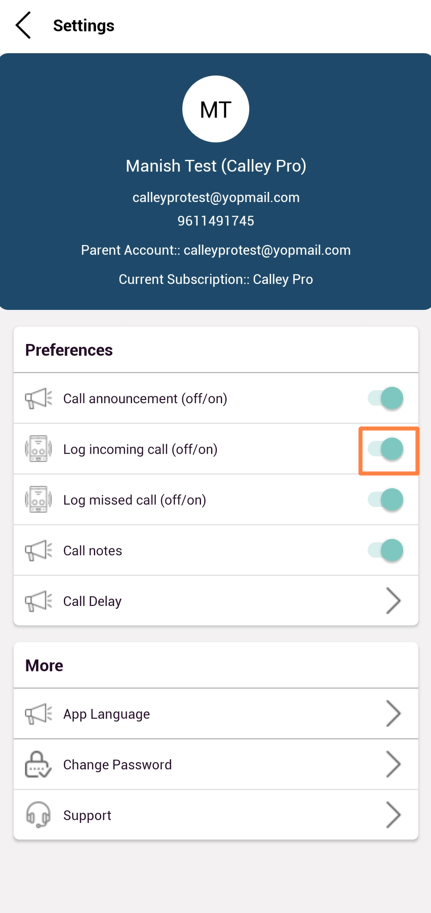 While incoming call you will get a popup and that call history is showing on incoming call tab on mobile phone and on Web Panel.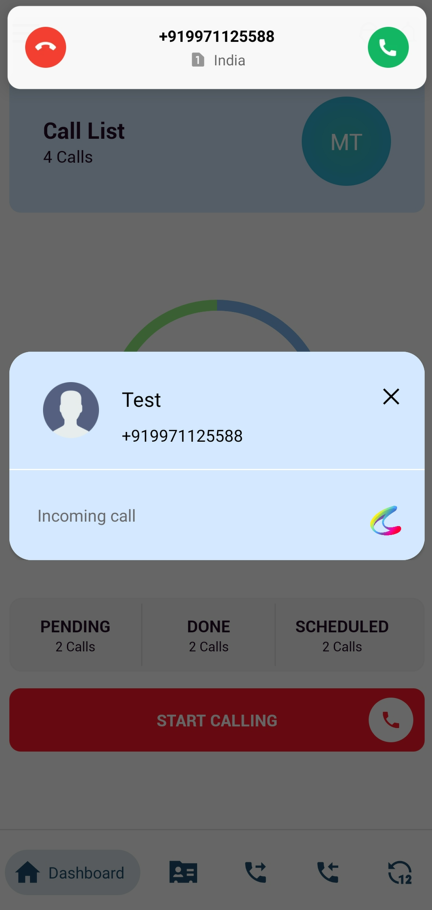 Post Call you will get a pop up as log this number, click on that and log the number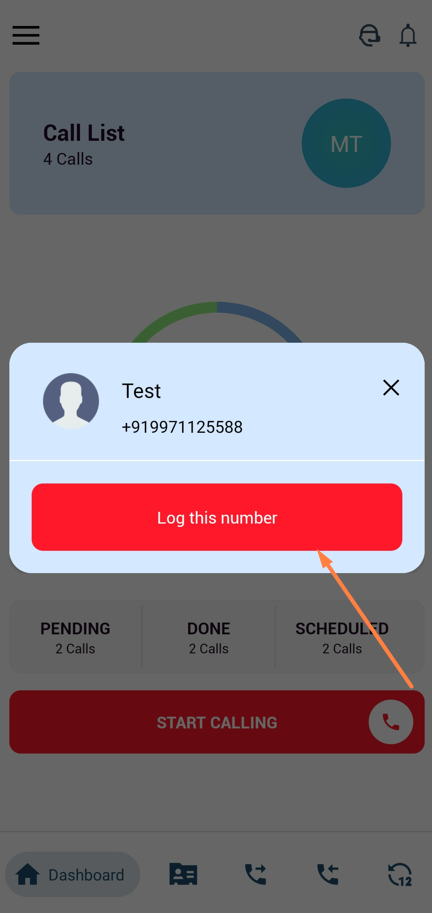 After Log the number, you can see the incoming call details in Mobile App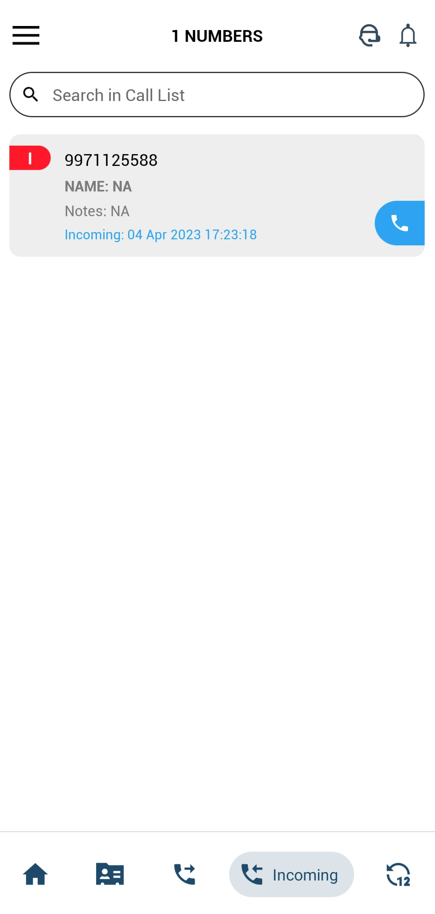 This data is also available in the web panel under Top Navigation Bar > Call List > Incoming Calls.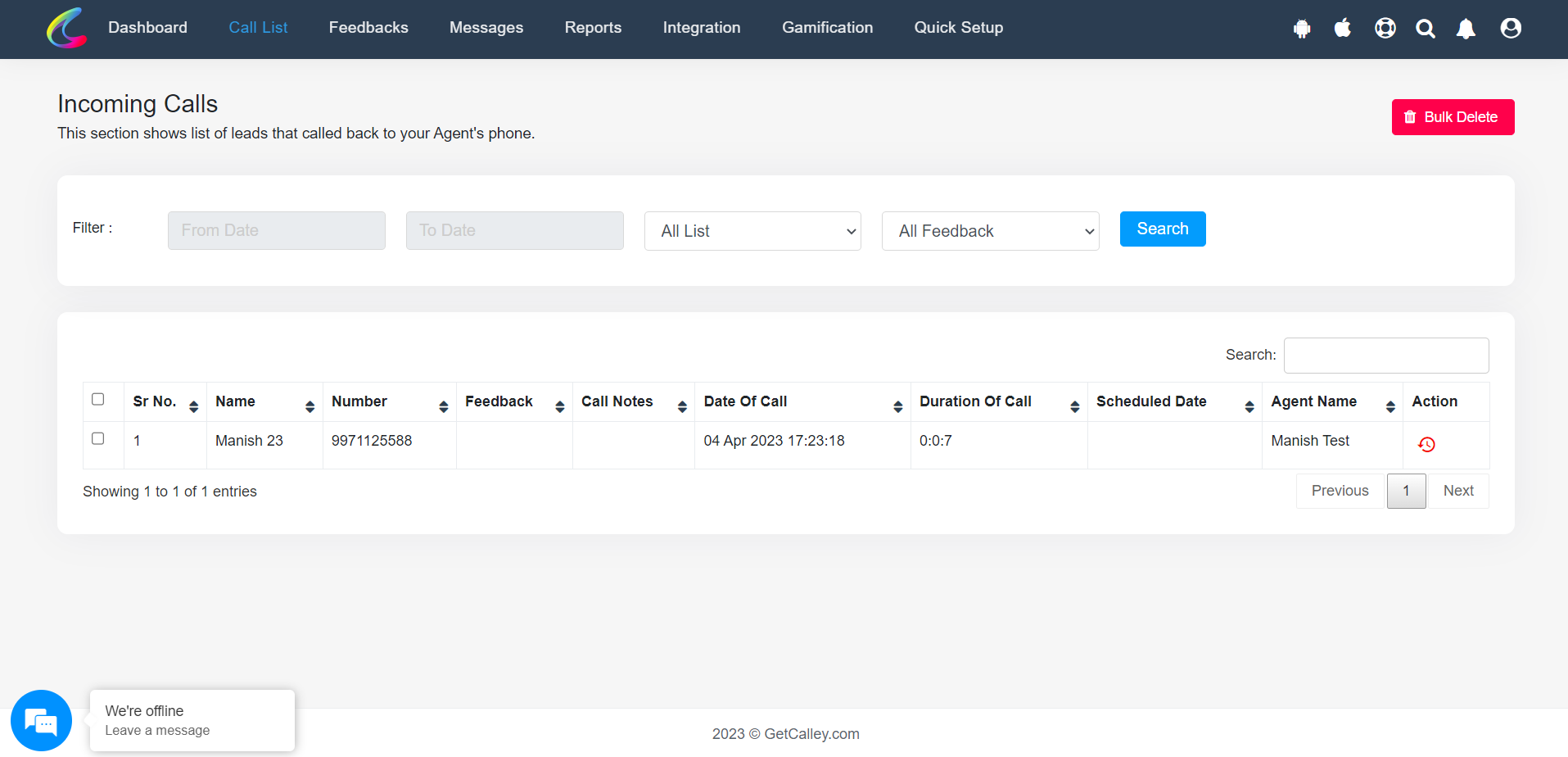 This functionality is available in Calley Android App for Calley PRO / Calley TEAMS subscribers
Related Articles

How to Start Calling using the Calley Autodialer Mobile App

Step-By-Step Guide to Start Calling from the Mobile App As you Registered for Calley and done with Dashboard setup. Start Calling from your Mobile Phone. If you do not have the app installed you will need to download the app on your mobile phone ...

Using Calley can i Call using Desktop?

Calley Auto Dialer App has 2 parts. A Web Panel - Through which you load numbers that you wish to call. A Mobile app - That is installed on your mobile phone to do outbound calls. All the calls are routed thru your mobile phone but you can still ...

Where can I download Calley AutoDialer App?

Hi, To download Calley AutoDialer App you need to visit the following page. https://www.getcalley.com/download-sales-call-auto-dialer/ On this page, you can choose which edition you want to download it for, whether it is iOS or Android. In case of ...

How to use Call Recording using Calley?

Using Calley Auto Call Dialer App, You can work with Call Recorders in 3 ways. OPTION 1 - A recorder app created by Calley Itself. The app is currently on Beta, and since Google is restricting call recording functions on Android, we are tweaking it ...

Can I use Calley to make calls from my Computer?

Introduction In Calley, while making calls using Mobile Phones is commonplace, what if you desire to initiate a call directly from your desktop? Well, the solution lies with Calley's latest feature enhancement. Login to Calley Web Panel, lets ...